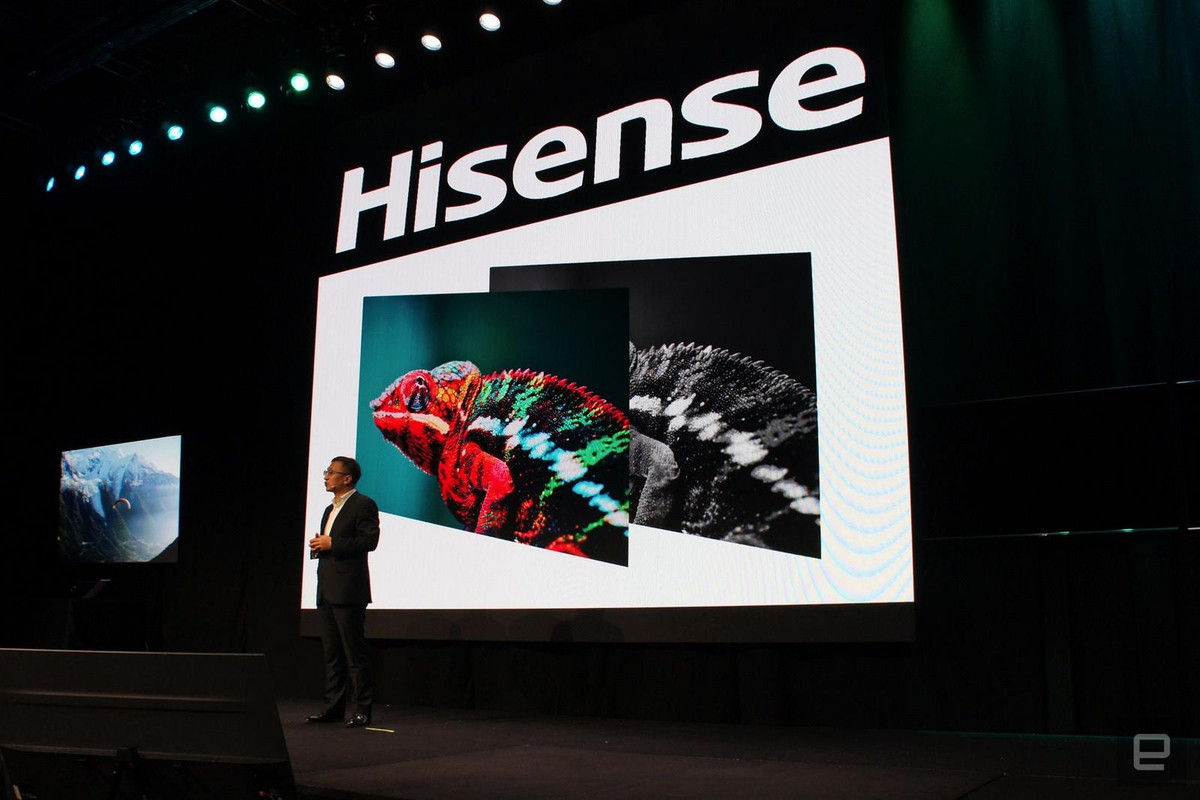 Hisense is clearly a fan of that Xzibit meme in which the Pimp My Ride star announces that he's put a thing inside a thing. That must be the explanation for how it came to its latest TV technology, dubbed ULED XD, which crams not one, but two panels inside its case. The company says that ULED XD's proprietary technologies include better chipsets and image processing algorithms that offer "incredibly deep blacks and dazzling brightness."
ULED XD's secret sauce is the pairing of two panels that sit in front of the LED backlight, with a 4K RGB display up front. And, sandwiched between the 4K panel and the backlight is a 1080p greyscale panel that displays the image in black and white. That means that, for local dimming, you'll actually be looking at both a dimmed LED source and a B&W image, which should offer far deeper blacks.
The company hasn't offered up many concrete specifications, but says that the TV offers more than 2,900 nits of brightness and the "highest dynamic range" seen on an LCD panel. And, of course, it's hard to judge from a flashy presentation alone how well this'll operate on a day-to-day basis.
But it'll be interesting to see how this tech works out in the real world, and if the additional grayscale panel makes a big difference. Not to mention if it'll add a big pile onto the retail price for such a set compared to your average HDR panel.